Alexi Michael Guthrie, 27, of Simi Valley, CA, is an avowed National Socialist and the de-facto "network director" for the Southern California division of American neo-nazi group Patriot Front. Guthrie, operating under the alias "Brandon CA", has extensive ties to Patriot Front's leadership and is responsible for recruiting and for planning & organizing events for what has been called "the most active white supremacist group in the nation."
Alexi Guthrie, who describes himself as a National Socialist (Nazi), is a highly active white supremacist with ties to other extremist groups including Rob Rundo's Will2Rise, Jared Taylor's American Renaissance, and the antisemitic National Justice Party.
In this article, we reveal new details about Patriot Front and Alexi Guthrie gathered by an anti-fascist infiltrator who attended the group's events. Guthrie's extensive activity on behalf of Patiot Front is further proven by the leaked Patriot Front private chat logs published by Unicorn Riot in January 2022. In these private chats, Patriot Front members have admitted to numerous hate crimes across the United States.
| | |
| --- | --- |
| Name | Alexi Michael Guthrie |
| Lives | Simi Valley, CA |
| Born | 07/18/1994 |
| Aliases | Brandon CA |
| Known Associates | Thomas Rousseau, Ryan Sundberg (Paul CA), Nathan CA, Gary CA, Logan CA, Josh CA, Christopher CA, Will2Rise, AmRen, NJP |
Guthrie graduated from Simi Valley High School in 2013. His former classmates describe him as being obsessed with the police and the military.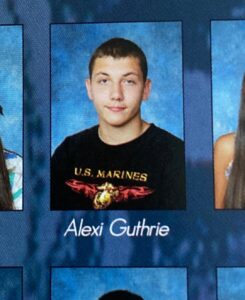 Alexi Guthrie, operating under the alias "Brandon CA," helped organize Patriot Front's training trip to California's White Mountain Peak in September 2021. This event was infiltrated by anti-fascist activists, who were able to interview Guthrie directly about his Nazi beliefs, as well as taking multiple pictures and videos of Guthrie, his black Ford F-150 truck with CA plates 54301Z1, and the DMV registration on his truck which confirms his name.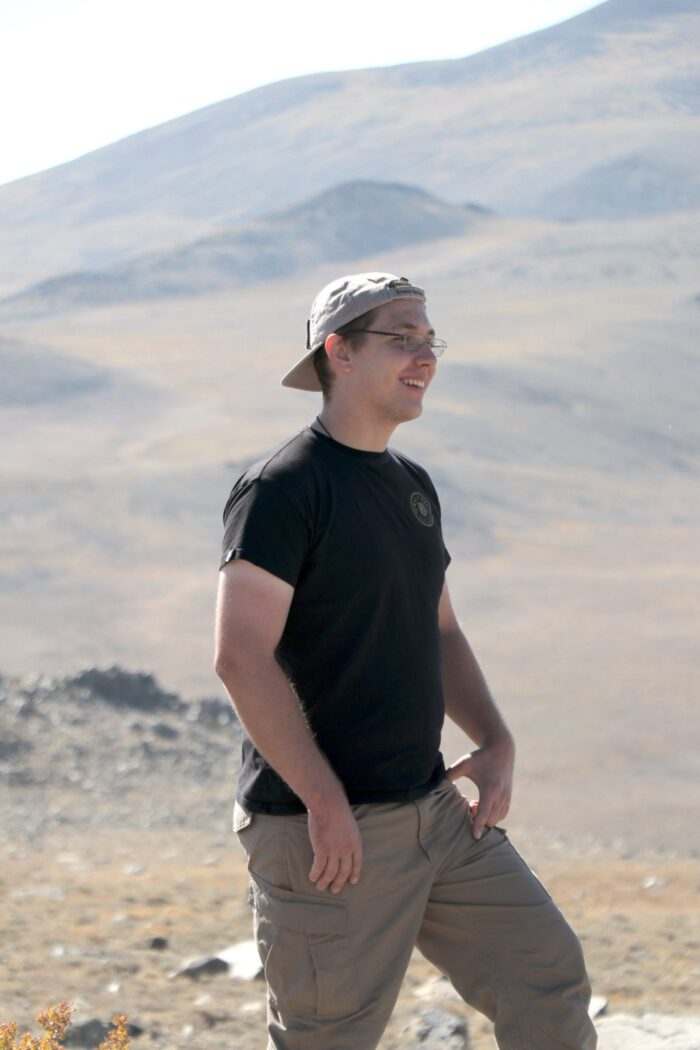 This same Ford F-150 truck has been recently photographed in the driveway of Guthrie's family home in Simi Valley, which confirms that Alexi Guthrie is still living at this location.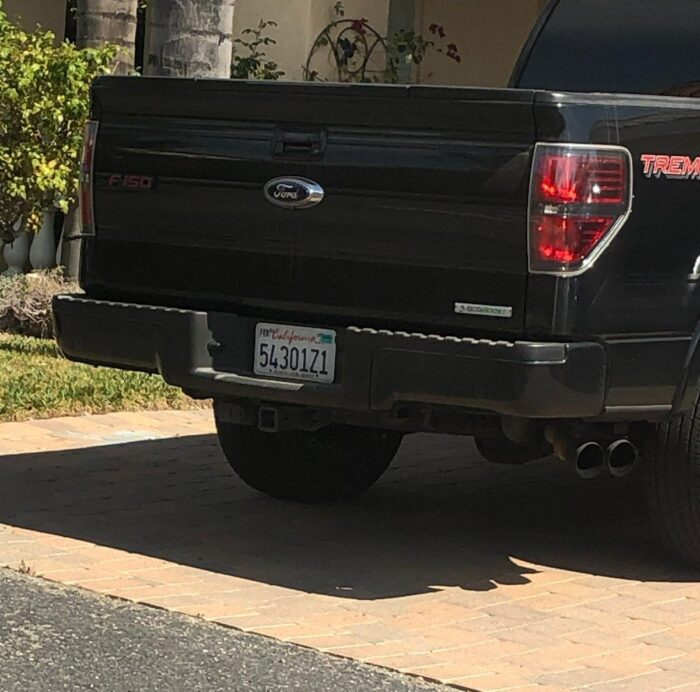 Guthrie attended the bizarre Patriot Front shield march in Washington, D.C in December 2021, which made national news after several masked, shield-bearing members of the group became briefly stranded waiting for their trucks. Guthrie wore his prescription eyeglasses at the DC march, at times wearing a second pair of sunglasses over them.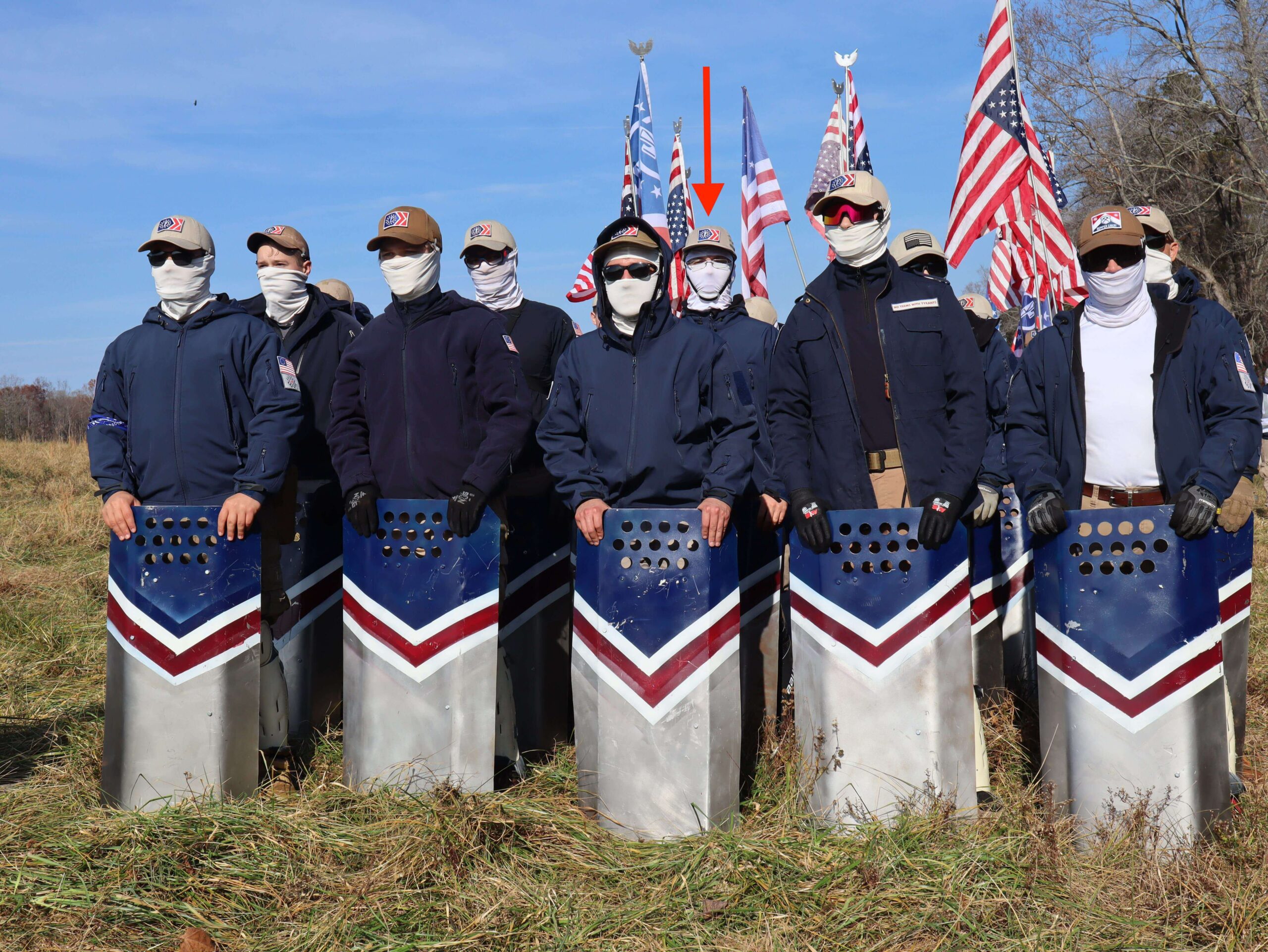 Alexi Guthrie is a Nazi
Guthrie, in his conversations with other Patriot Front members, voiced his strong support for Hitler's Nazi Party, American Nazi Party founder George Lincoln Rockwell, and the Third Reich generally.
Alexi Guthrie's employer
Alexi Michael Guthrie may be employed by a shipping or logistics company in the Milliken Ave. neighborhood of Rancho Cucamonga. We believe his employer could be Sanyo Logistics Corporation or ULine Shipping Supplies, as Guthrie has talked about driving larger box trucks for his employer.
Given Alexi Guthrie's deep involvement with neo-Nazi group Patriot Front, his racist attitudes towards Jews, Mexicans, and Black people, and his goal of achieving a Nazi Third Reich in America, he is a danger to coworkers and customers alike.
Warning Poster
Here is a warning poster suitable for printing on standard US letter-sized paper.