Eric Lyle Atwood is an avowed neo-Nazi who openly worships Hitler and believes that Jews and Black people need to be removed from society, by violence if necessary. Atwood, who has been living incognito since 2016 in the posh LA suburb Manhattan Beach, CA, attended the deadly Unite The Right rally in Charlottesville, VA.
Eric Atwood was closely affiliated with the Southern California-based white supremacist group Rise Above Movement (RAM). Starting in 2016, Eric Atwood was a founding member of a neo-Nazi group calling themselves "The Beach Goys", who are based in the South Bay enclave of Los Angeles and whose members also included RAM members Ben Daley, Thomas Gillen, Michael Miselis, and Robert. L. Walker II.
| | |
| --- | --- |
| Name | Eric Lyle Atwood |
| Lives | 424 36th St., Manhattan Beach, CA 90266-3208 |
| DOB | Nov 28, 1980 |
| Aliases | Salad Snake |
| Known Associates | Benjamin Daley, Thomas Gillen, Michael Miselis, Cole Evan White, William Daniel Johnson, Samaria "Salazar" Ruiz, Vincent James Foxx, Robert L. Walker II |
Eric Atwood admits to being a Nazi
Eric Atwood was featured in a 2016 profile piece in The Guardian, where he openly discussed his Nazi beliefs and his friendship with notorious white supremacist lawyer William Johnson.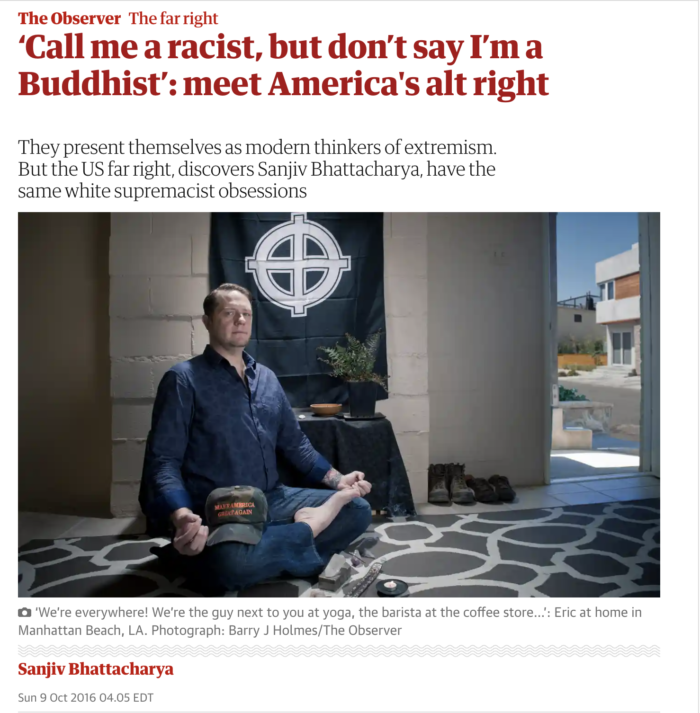 "Our civilisation is at war and we need to secure our people," Eric says. "We must seize power and take control. And the idea that we can do this peacefully is probably not realistic."

"'Call me a racist, but don't say I'm a Buddhist': Meet America's alt right", The Guardian, Oct 9, 2016
Eric Atwood attended Charlottesville with Rise Above Movement
Eric Atwood did not use his last name in this 2016 interview, and we assumed that the name "Eric" was an alias until we dug further. We became curious about "Eric's" identity when we noticed him consistently standing with other Rise Above Movement members in Charlottesville, with his hands taped in similar fashion.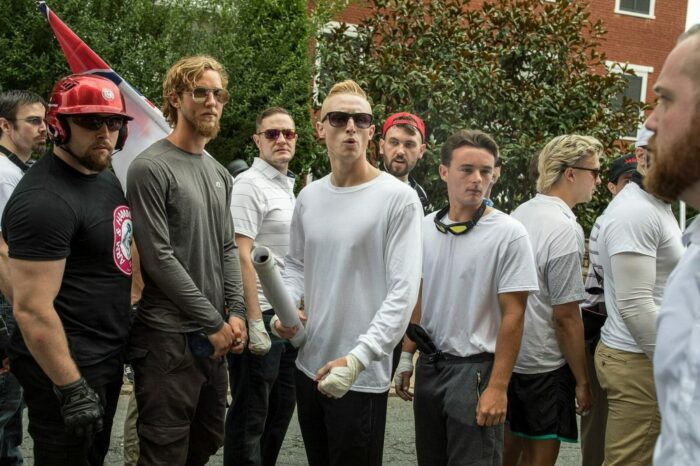 Eric Atwood participated in the infamous torch-lit march in Charlottesville on August 11th, 2017, in which a mob of tiki torch-bearing white supremacists attacked anti-racist protesters while chanting "Jews will not replace us!"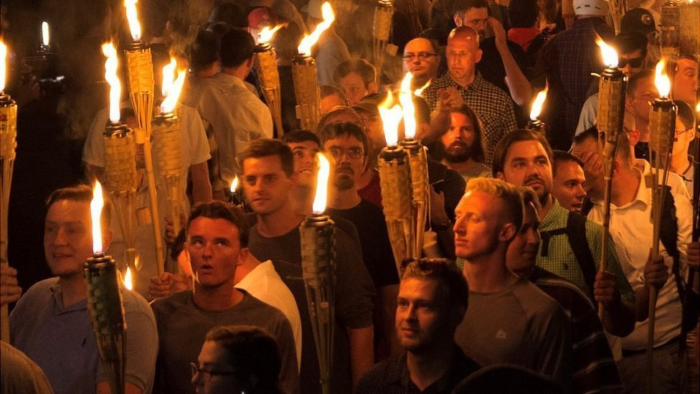 Confirming Eric Atwood's identity
Eric Atwood's identity was confirmed by analyzing the photograph from The Guardian's article showing him sitting inside his home in Manhattan Beach, CA. A small sliver of his street is visible through the open door, which allowed us to geo-locate his exact address.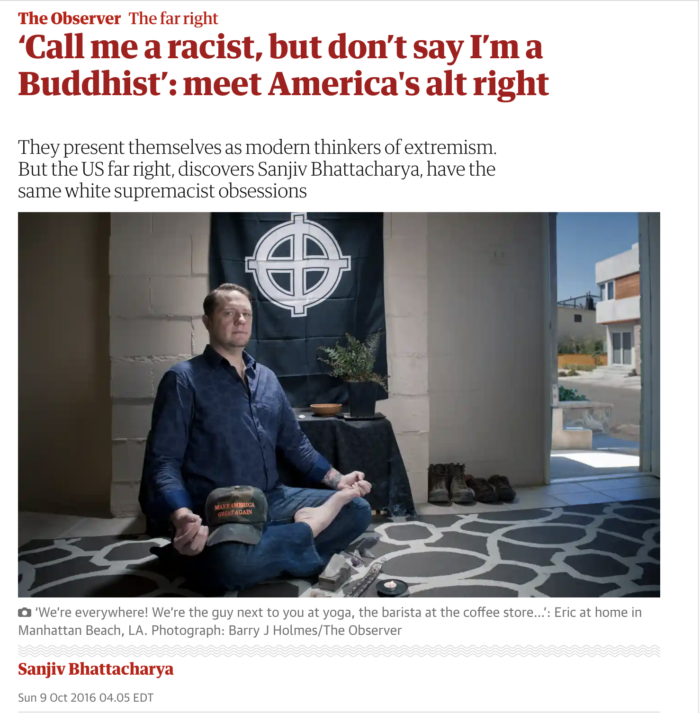 Once Atwood's home address was confirmed (he still lives at this address) it was simple to compare his information with other data sources. Eric Atwood's LinkedIn page shows him as having worked as a Sales Consultant for the now-defunct Verengo Solar, which matches a key biographical detail from the 2016 profile in The Guardian.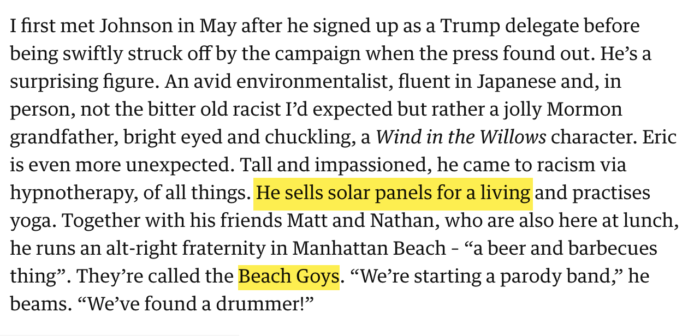 In this leaked Discord chat with fellow user "negronaut" (later outed as then-USC grad student Robert L. Walker II), Eric Atwood ("Salad Snake") brags about Manhattan Beach being a predominantly white community.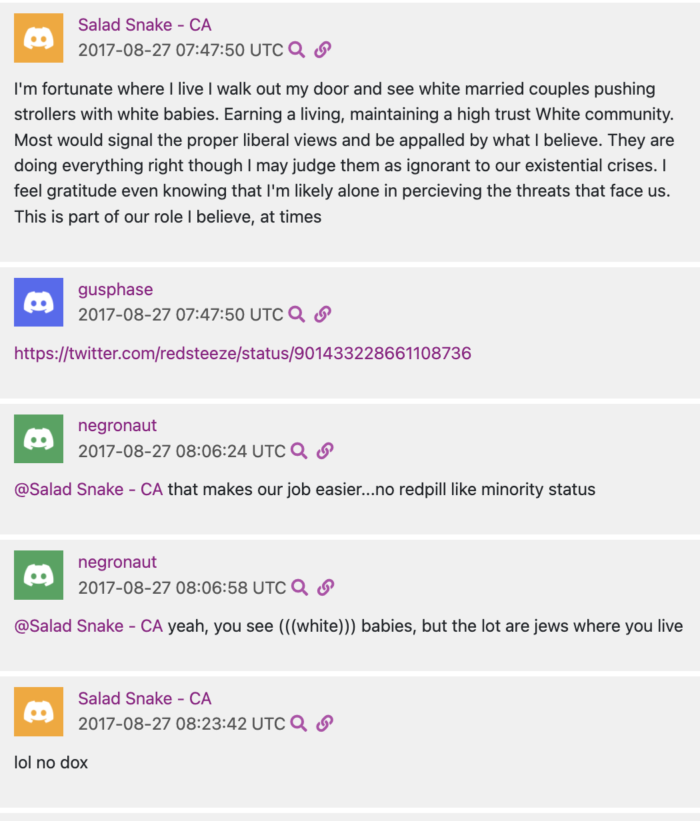 Eric Atwood aka "Salad Snake" and his Nazi activities in L.A.
Using other records, Eric Atwood was matched with the email address saladsnake1488@gmail.com. This email address matches the username "Salad Snake" in the Discord leaks published by Unicorn Riot.
Under his Discord username "Salad Snake", Eric Atwood posted photos of a Nazi-style book burning that he held with fellow RAM members Ben Daley (of Torrance, CA) and Thomas Gillen (of Redondo Beach, CA). The photographs show a pile of books with the same white supremacist "Celtic Cross" flag seen in the photo of Atwood's home, next to a concrete fire pit defaced with Nazi runes. This fire pit was geo-located to Dockweiler Beach, less than 3 miles from Atwood's Manhattan Beach home.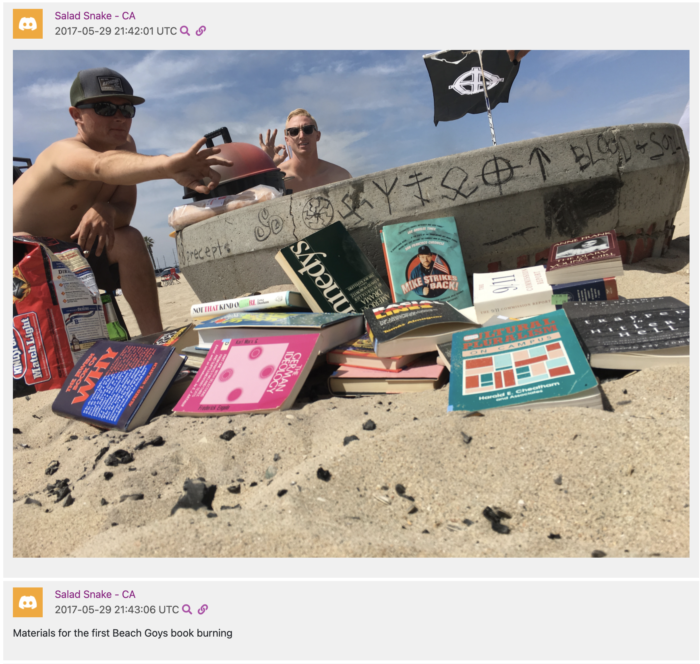 In August 2017, just days before the Unite The Right rally in Charlottesville, the Beach Goys disrupted the community meeting of the Santa Monica Committee for Racial Justice. Together with a film crew from white supremacist outfit The Red Elephants, Ben Daley and other Beach Goys members crashed the community meeting, shouting over people and holding up antisemitic signs saying "Da Goyim Know".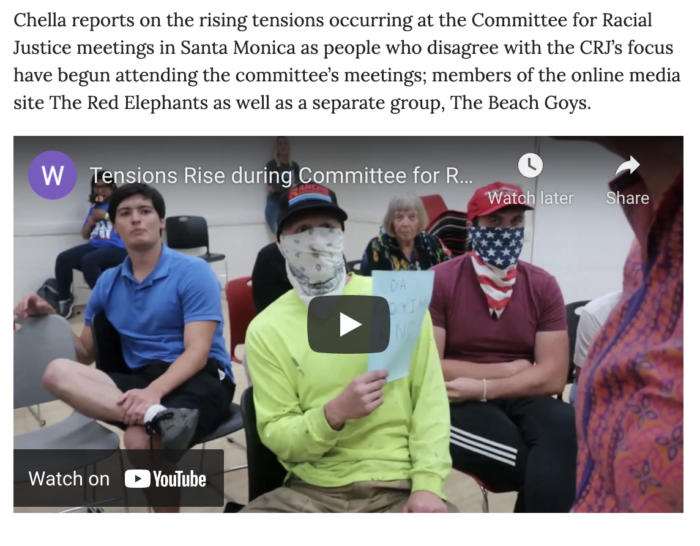 Eric Lyle Atwood is a Nazi who harbors violent, dangerous views
Eric Atwood of Manhattan Beach, CA, is a violent and dangerous racist. Despite hiding in plain sight in the ritzy beach suburb of Manhattan Beach for the last 6 years, Eric Atwood has never denounced his professed Nazi views. Nazis do not deserve anonymity. The South Bay community deserves to know about the nazi living in their neighborhood.
If you have more information about Eric Atwood, for example his current employer, please contact Pacific Antifascist Research Collective. We protect the identity of all sources.