Shaun Thomas Mulville, 32, of Ventura, CA, is a neo-nazi member of a Southern California-based white supremacist "active club" calling itself Legion XIV. He is also an active participant of the "White Lives Matter" telegram chat where he regularly posts racist and antisemitic comments.
Mulville has participated in all but one of this white supremacist group's actions, starting with the first neo-nazi banner drop on November 11, 2021 in Irvine, CA alongside the white supremacist group Goyim Defense League.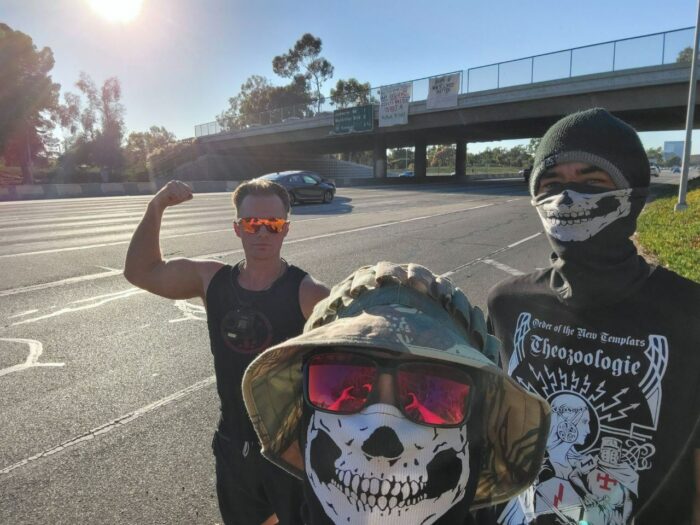 | | |
| --- | --- |
| Name | Shaun Thomas Mulville |
| Lives | Ventura, CA and Camarillo, CA (formerly Redding) |
| Born | 04/27/1989 |
| Aliases | Millenial Honkey, MillenialHonkey89, calicutthoat |
| Known Associates | Juan Cadavid, Robert Wheldon, Robert Frank Wilson ("Aryan Bacon") |
Mulville, who goes by "Millenial Honkey", confirmed his presence at the Irvine banner drop with his posts in the White Lives Matter group in Telegram. Other posts show that in addition to being an avowed white supremacist, Mulville also holds white power accelerationist beliefs.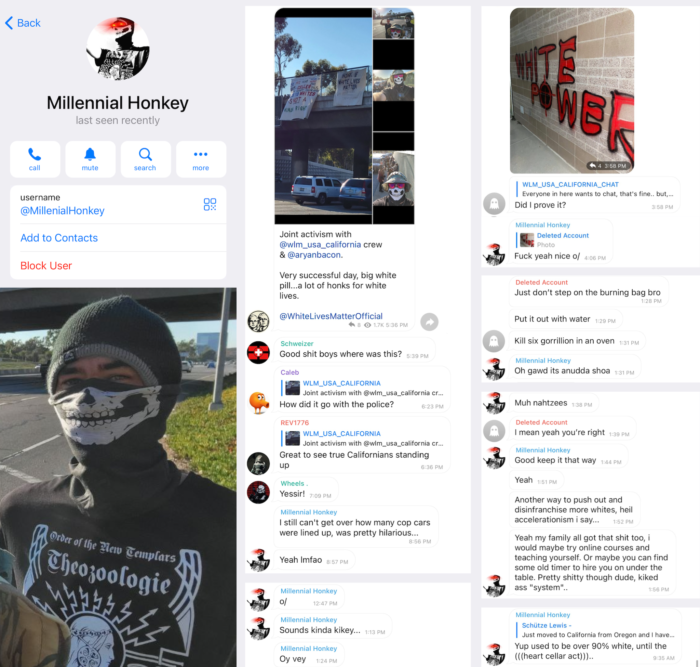 Shaun Mulville's social media accounts
Shaun Mulville has accounts on multiple social media and other online platforms. In addition to Telegram, Mulville has accounts on Gab, YouTube, Bandcamp, Discogs, White Date and DLive in which he uses variations of the usernames and handles "Millenial Honkey", "MillenialHonkey", "MillenialHonkey89" and "calicutthoat". By cross-checking these usernames and handles, as well as the the images he used on these accounts, his identity and location were confirmed when compared to footage from the neo-nazi banner drops he participated in.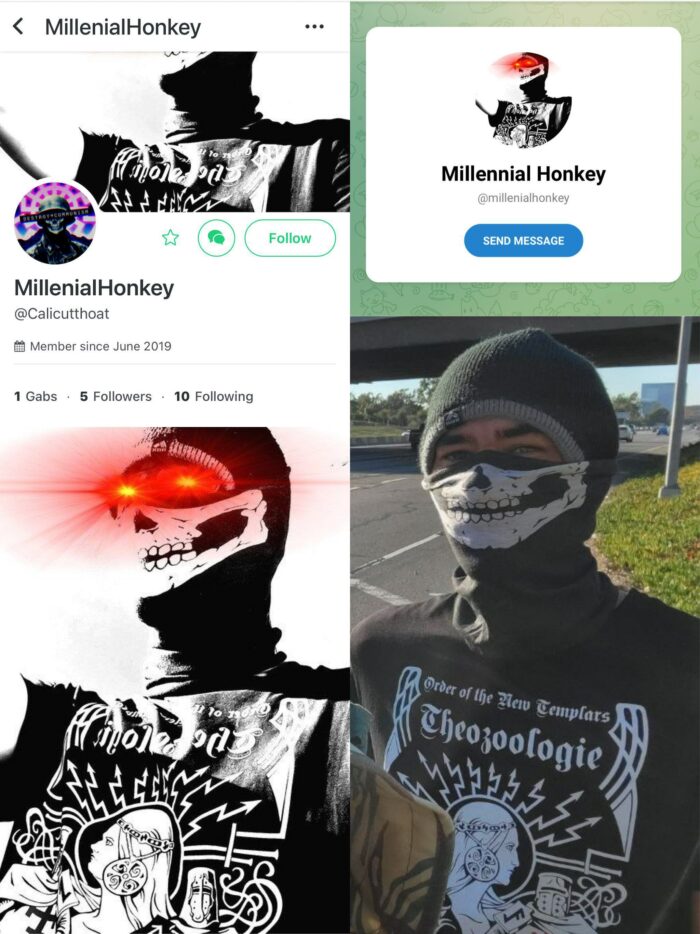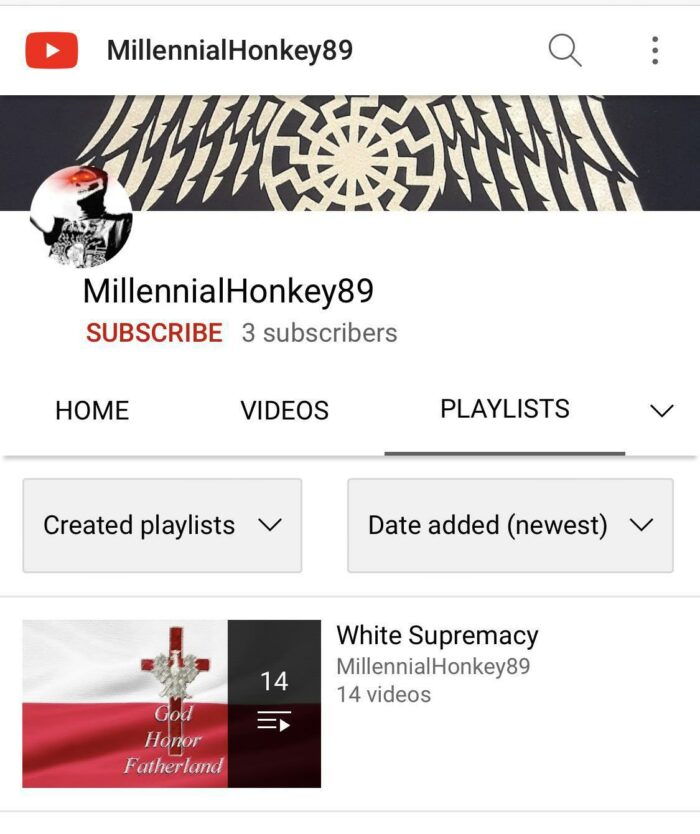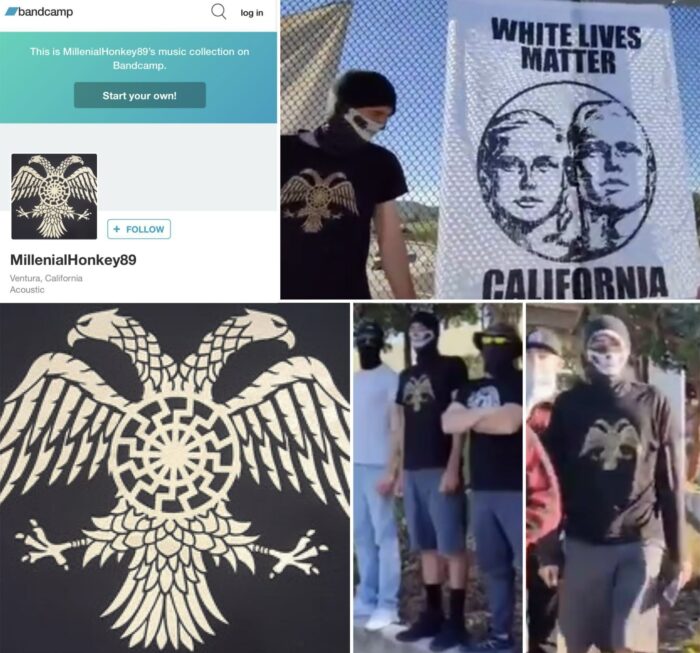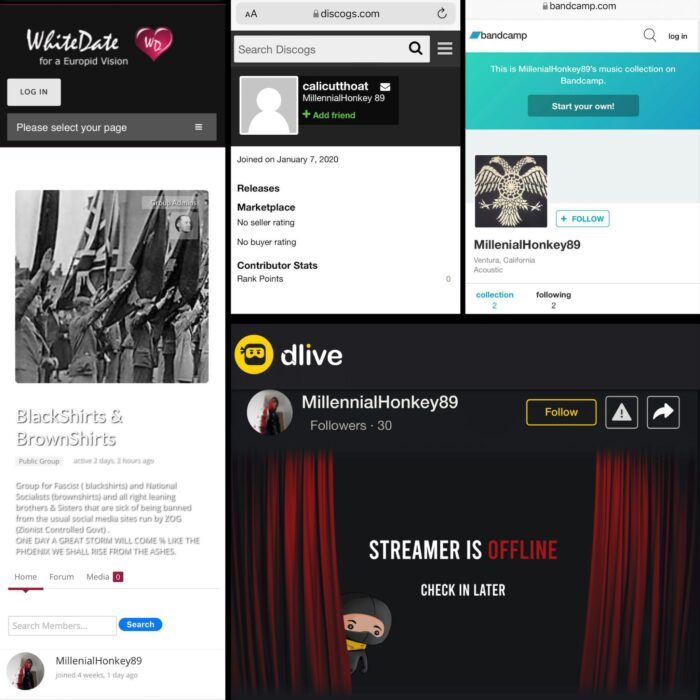 Shaun Mulville's identity revealed
Shaun Mulville's photographs and his clothing on his social media accounts (including his DLive and "WhiteDate" dating account) reveals the man behind the siege mask who has been participating in neo-nazi activities throughout Southern California.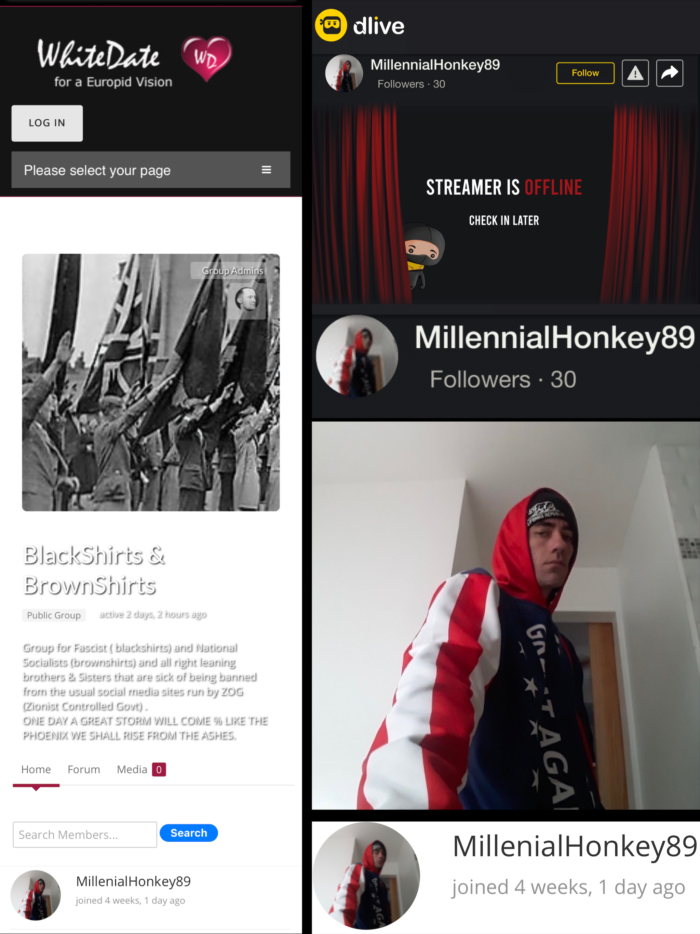 Shaun Mulville's 2007 Chevrolet Silverado Classic pickup truck has been shown in the background of multiple propaganda videos released by neo-nazi group Legion XIV.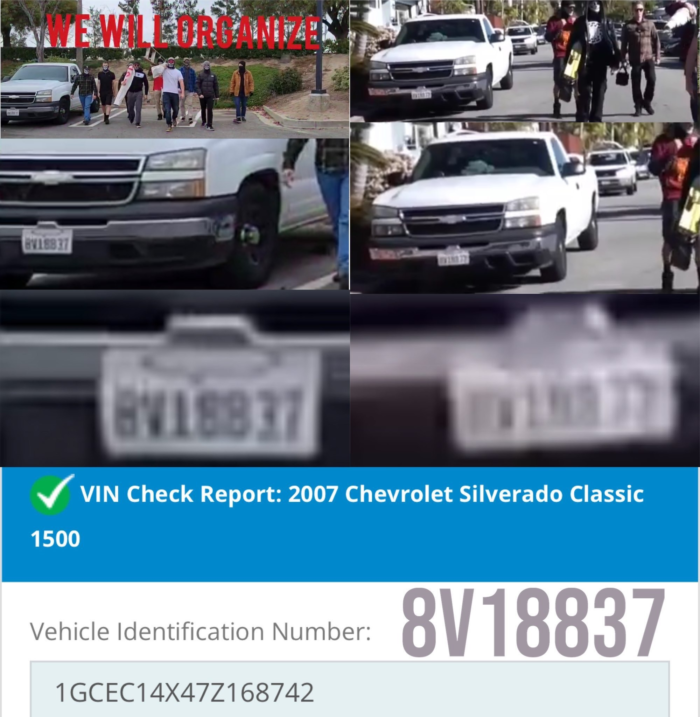 In addition to his various social media profiles, Mulville also has accounts on white supremacist clothing sites. In a Telegram comment, Mulville encouraged his fellow racists in the White Lives Matter chat to only buy clothing from "OUR people" and posted links to his favorite fascist fashion online shops. A comparison of the clothing available on the websites to footage of various banner drops further confirmed his identity as he can be seen wearing merchandise from all of the retailers he listed. Mulville even left a review for one specific article of clothing he had worn to a White Lives Matter – Active Club : Crew 562 joint meetup – using his real name.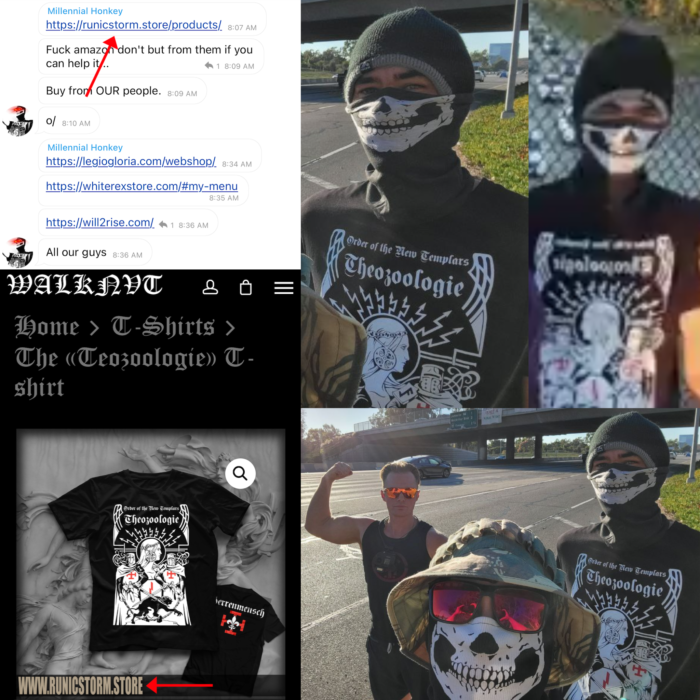 At the Borchard Road 101 Freeway overpass Legion XIV banner drop in Thousand Oaks on March 12, 2022, the group was seen using a ladder with "TM ELEC" stenciled on the side, which is the name of a Ventura based company owned by a family member of Shaun Mulville.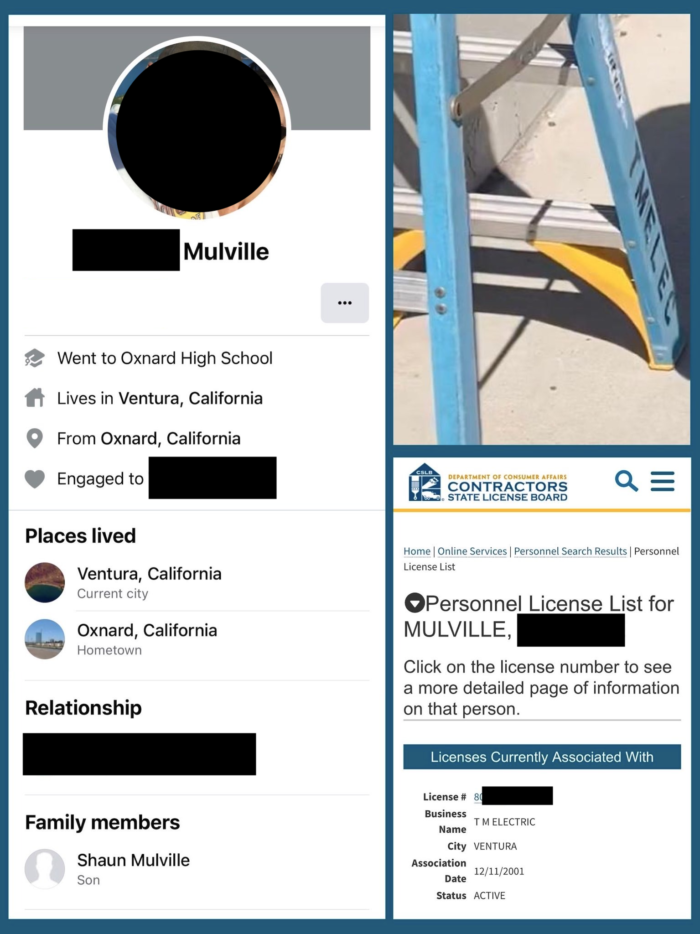 Despite the use of the company's ladder to engage in white supremacist activities, Shaun Mulville's family members do NOT share his hateful ideology. There is no indication that his family member is aware that their work equipment is being used for these hateful purposes.
Shaun Mulville is a self-admitted neo-nazi member of Legion XIV and he believes that a violent race war is not only inevitable, but desirable. He is a danger to the communities of Ventura County.